Air Duct Replacement
Back To Our Services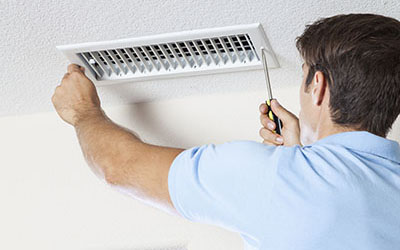 Situated in the quiet district of Newhall in the agglomerated city of Santa Clarita, California, our company, Air Duct Replacement Newhall is proud to offer to the community its air duct related services. We cover a wide range of services indeed and, if unsure if we can help you with something, the best thing is to ring us and we will tell you there and then if we can help. Chances are, we can. As long as it concerns air ducts, we most probably can sort any issue you are having.
The district of Newhall in California is known to have been the place where several movies have been made, encompassing names such as Walt Disney and William S. Hart. The community is highly conscious of safety in all respects and we, at Air Duct Replacement Newhall, are happy to be able to contribute to keeping the community safe.
Dedicated specialists for air duct replacement, repair and cleaning
How do we do that? We offer Air Duct Replacement services in case of failing HVAC systems, but also Air Duct Cleaning services when the system's performance has decreased and is costing you a considerable amount of money for nothing. Air ducts are located around the house and have to do with the heating system but also with the ventilation system and air conditioning system. As their name indicates, air ducts carry air inside them, sometimes from the outside to the inside of the premises and sometimes from inside to the outside.
Indoor air, if it is to remain breathable and healthy, should be circulated and not stagnant. Ventilation systems deal with that by mixing the air and taking away used air, loaded in humidity, and ejecting it to the outside where it is recycled. The system then carries fresh air indoors that is drier and healthier. If the ventilation system and air ducts in general are not performing well, the indoor air quality may suffer and so will the occupants of the building. One way to find out about the indoor air quality is to carry out an Air Quality Testing. Our company certainly offers this service too as part of our complete set of air duct-related services. Bad air quality can mean bad health for the occupants because air charged in humidity can rapidly lead to the growth of molds. Molds are fungi that reproduce by means of spores. These microscopic spores become airborne when ready to start a new life cycle and hence can be inhaled along with the air. This can lead to breathing issues and people with asthma and allergies can react even more adversely to such airborne particles.
You can avoid that for your family or workers by giving us a ring and letting us know about any signs of mildew, damp rot or black mold that you might have noticed. We can proceed to any Air Duct Replacement if that is what needs to happen, or we can simply offer to replace air duct filter if yours is tired and old. This will improve the air quality and avoid health issues for you and the other occupants of the building.